2" x 13' Nylon Webbing Tie Down Straps, Double D Ring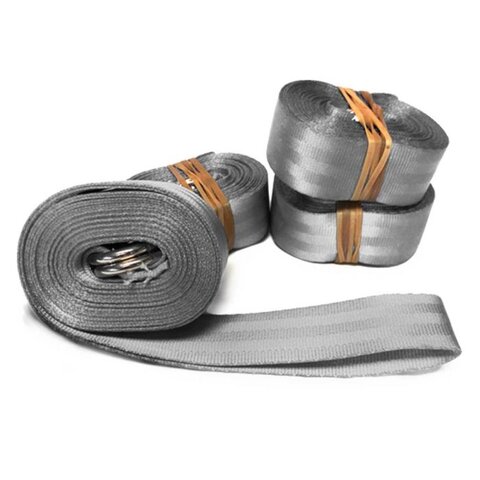 Description
These Double D Ring Tie Down Straps are a terrific purchase for their incredible versatility and functionality. Constructed with nylon webbing that has double D rings sewn into the ends, these tie down straps are so simple to use and have a near endless list of possible uses.
Apply these D ring straps after you've deflated a bounce house and have it rolled up for storage. Keep your canopy tent tops tightly secured inside their storage bags with these webbing straps. They're great for exercise straps if you need to roll up and store your yoga mat or other fitness accessories. Apply these for bundling a small pile of 2x4 lumber or keeping electrical wires together. Use these for a quick DIY belt that is easy to wear and adjust. Sew these nylon web straps onto a backpack or use them as a utility strap.
The practical application of these nylon webbing straps with double D rings are limitless. These tie down straps are water resistant and are the ideal choice for common, light to medium duty usage at home or on the job.