20FT TITANUM WATER SLIDE WAT-3520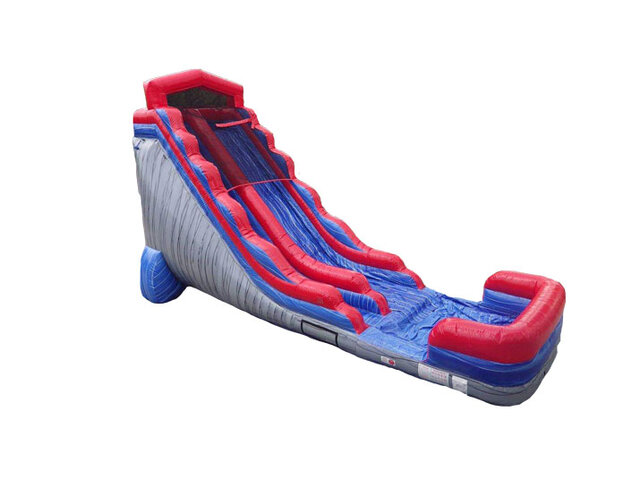 Actual Size: Height: 22' Width: 14' Length: 37'
Product Weight: 445LBS
Suggested Blower Size: 2 HP Blower
Description
Introducing the 20FT Titanium Water Slide - the ultimate addition to your commercial water park! This high-quality water slide is designed to provide endless hours of fun and excitement for both kids and adults. With a towering height of 20 feet, this slide is sure to catch the eye of anyone passing by.
Crafted from durable materials, this water slide is built to withstand heavy use and last for years to come. Its sleek design and vibrant colors make it a standout attraction that will draw crowds and keep them coming back for more.
The 20FT Titanium Water Slide features a wide slide lane, allowing multiple riders to slide down at once. The slide also includes safety features such as mesh walls and safety netting to ensure that riders are protected and secure during their descent.
This commercial water slide is easy to install and maintain, making it a great investment for water parks, resorts, and other commercial venues. So why wait? Add the 20FT Titanium Water Slide to your water park today and watch the fun and excitement soar to new heights!