12ft PURPLE WAT-2112-PURPLE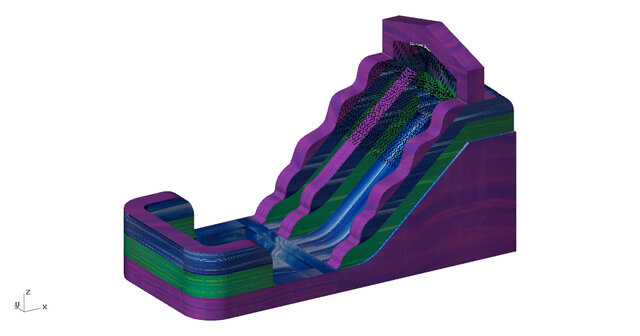 Setup Area: Height: 12' Width: 10' Length: 22'
Actual Size: Height: 12' Width: 10' Length: 22'
Product Weight: 225lbs
Suggested Blower Size: 1.5 HP
Description
Introducing the 12ft PURPLE commercial water slide - the ultimate addition to any outdoor water park or event! This vibrant and eye-catching slide is perfect for all ages, from kids to adults, and will provide hours of fun and excitement.
The slide is made from high-quality materials, ensuring durability and safety for all users. It features a wide slide area, allowing for a smooth and fast ride, and a splash pool at the bottom for a refreshing and thrilling landing. The slide also comes equipped with safety features such as safety netting and non-slip steps.
The PURPLE color of the slide is sure to attract attention and stand out from the crowd. It's perfect for themed events or parties, and will add a fun and festive element to any occasion.
Overall, the 12ft PURPLE commercial water slide is a must-have for any water park or event. It's safe, durable, and most importantly, loads of fun for everyone!